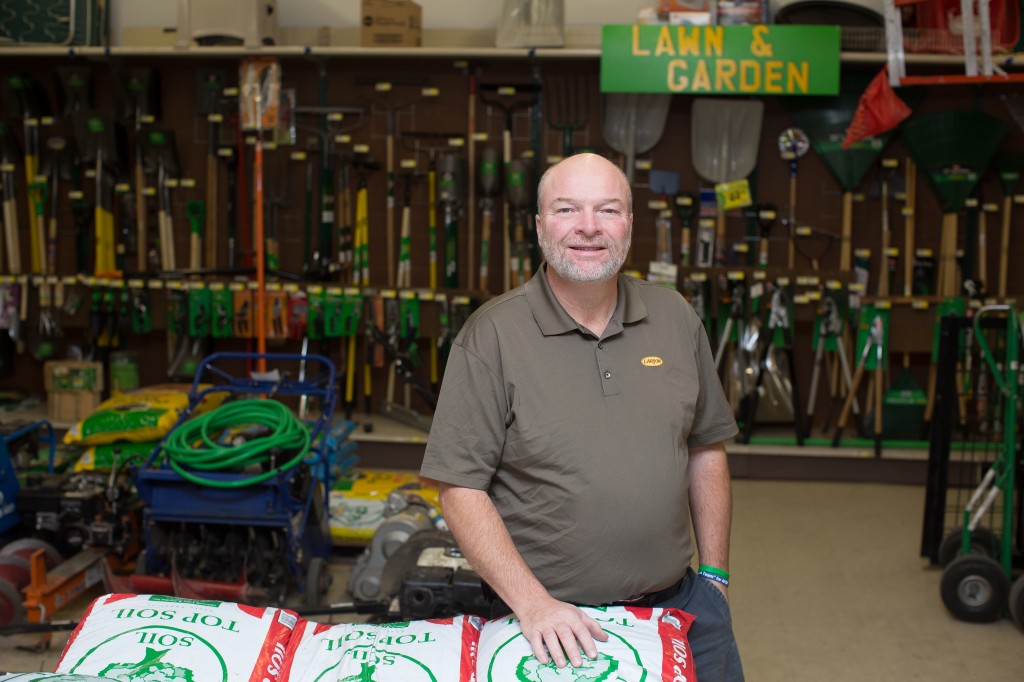 Where are you from originally?
I grew up on the northwest side of Chicago, and then Grayslake/Gurnee, Illinois. I'm a Cubs fan all the way.
For new residents who may not be familiar with you, can you tell us a little about your career?
I studied business through high school and college. After going to community college, I went to work for my father at Warmouth Family Trucking. Later, when he retired, I ran the company. When my wife, Anne, received a job offer to relocate to central Iowa, I closed the business and we chose Waukee—and the Waukee Hardware & Rent It Center! I've been in retail for almost 25 years now, and I love it, love it, love it—except for the hours.
What do you do with your free time?
I usually work between 54 and 60 hours a week, but I find time to golf one or two rounds a week and play three or four ping pong matches a week. I also work on projects around the house, and I like to cook.
In this issue, we focus on giving back to our community. What causes are you passionate about?
Cancer and diabetes have affected my family. So far, we're all doing fine, but when fundraising supports those causes, I do what I can. I'm also passionate about volunteerism—giving back in whatever capacity I can, whether it's a "boots on the ground" role or a leadership role. I was a charter member of the Waukee Area Chamber of Commerce and served in a few different roles for that organization.
A little elf told us you've been known to don a white beard and red coat this time of the year. Can you tell us about that experience?
Playing St. Nick was a great time. That was the beginning of, or pre-WinterFest. I had a great ten-year run before turning it over to a jollier soul. I really enjoy being around kids during the holiday season.
Last question and possibly the most important: Any big plans for the holidays?

I'm going to do as I always do—spend time with my family. I've also been known to tip back a glass of holiday cheer with close friends and customers. I'm the youngest of ten in my family, so holidays present the best chance for all of us to be in the same place at once. I look forward to that. Happy holidays to all!