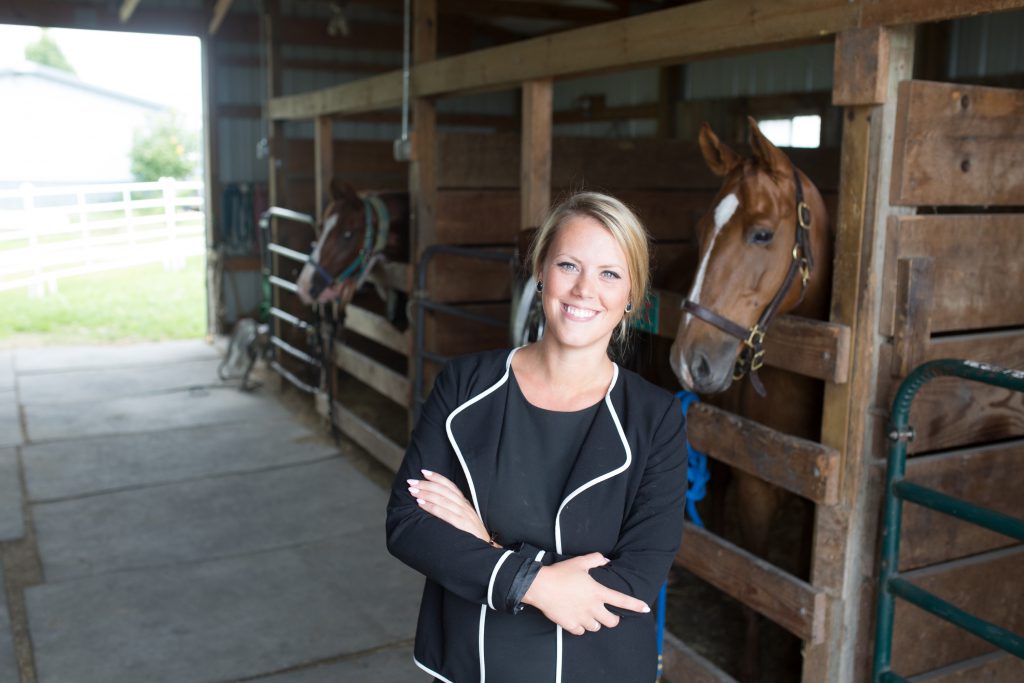 Tell us a little about your career.
I'm a negotiator for a consulting firm in West Des Moines—Corporate Contracts, LLC. We work primarily in the areas of strategic sourcing and vendor management, and I focus on contract negotiations, contract drafting and vendor management. I have my JD and MBA from Drake University, and I use both on a daily basis in my position. My true passion is working with businesses, from small start-ups to Fortune 500 businesses, to get them what they need to achieve viability and prosperity.
You're a lifelong Waukee resident. What was it like to grow up in a community that grew up with you?
I couldn't have asked for a better place to grow up, or a better time to do it. There were a lot of changes to the school district when I was in grade school, but I graduated with a large class that had more resources than we even had time to use. The academic and athletic opportunities seemed to multiply every year. I still remember when we'd travel across the state for sports and find the other teams were twice our size. Being a part of a once quite small school system while it grew to be competitive with some of the largest schools in the state made me very proud to be from Waukee.
You own Bergman Riding Academy, an equestrian training facility here in Waukee. Can you tell our readers about that?
Recognizing the cost and time barriers of owning horses, my goal for Bergman Riding is to provide the opportunity to be around horses, either competitively or recreationally, for anyone that can't own their own horse. It started with a couple of retired show horses and the idea to give them a new purpose. I grew up showing those two horses and they ended up becoming a part of our family. We're coming up on our fifth year already, and we're up to ten horses now, all of which are finding their true calling being re-purposed as teachers to new riders.
You were very recently appointed to the Waukee City Council. What drove you to join the council?
I've always had a passion for public service, and I even had plans to run in 2017 because of that. Personally, it's not enough for me to use my education and experience for my own career. I've always wanted to do more, and what better way to do that than to represent my own community as we look forward to a sustainable future? As a younger professional and local small business owner raised right here, I wanted to bring that new demographic to our current leadership and help usher in a new wave of development.
In this issue, we talk at length about the residential growth of our city. Now that you're in a leadership position, what do you want to see happen in Waukee over the next several years?
We've done a great job at expanding our residential development in Waukee, but we're also making great strides in our commercial development, which is something I see as key to our future. Waukee in unique in that it has a strong sense of community and a connection to small-town values and local business. Waukee isn't just a place to live—it's a place where people can come to work, stay to raise families and have the resources and conveniences they need. Our leadership has been working hard to make that happen, and I have every confidence that the future of Waukee is nothing short of limitless.