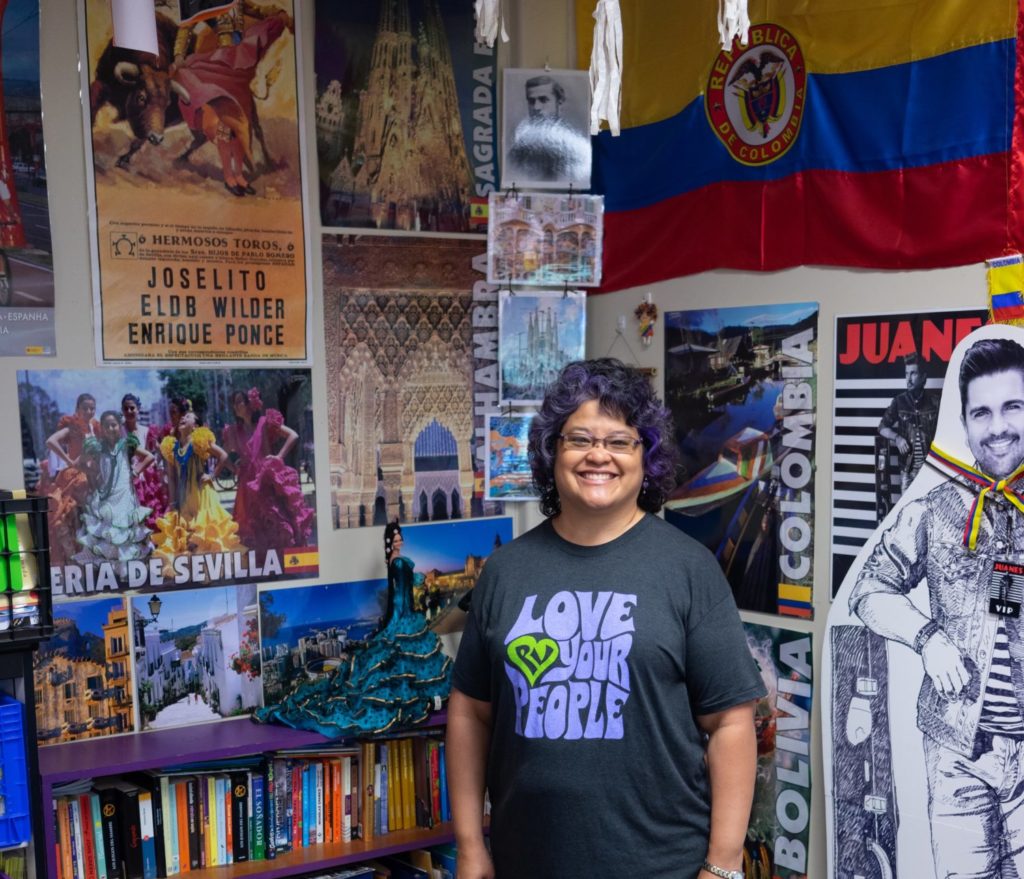 The Waukee School District consistently ranks as one of the top school districts statewide, and the latest evidence of its merit was on display this past July at the Iowa State Education Association's (ISEA) Celebration of Excellence Awards Banquet. Prairieview Spanish teacher Kerisa Baedke was presented with the ISEA Excellence in Education Award, which celebrates educators across the state who touch the lives of their students on an everyday basis. The winner acts as ISEA's nominee for the National Education Association's (NEA) Foundation Awards for Teaching Excellence.
Now in her 31st year of teaching world languages, Baedke caught the teaching bug early on. "I feel like I've been teaching most of my life," she said. Both of her parents taught at UNI, and with two older brothers already in school, Baedke, who was still too young to attend, contented herself with playing school "all the time" at home.
During high school, she decided to study to become a world language teacher, initially planning to major in French. On the advice of her mother—also a world language teacher—she decided to study Spanish as well, to make herself more marketable.
"My mom is very wise," explained Baedke, "because all these years later, with a double major in French and Spanish, a teaching certificate, a semester studying abroad in Mexico, a year of teaching English in France, and a Master's in Spanish, I am living my best life teaching young people language and culture!"
During that year in France, Baedke interviewed by phone for a position teaching French and Spanish at West Delaware High School and Middle School in Manchester, Iowa. Not only was she hired, but her husband Bruce was also hired as the chemistry and physics teacher in the district. After teaching in West Delaware for five years, the Baedkes moved to the Des Moines metro area so that she could teach at Valley and he could teach at Dowling. Baedke came to Prairieview in the fall of 2006 and is now entering her 14th year of teaching there.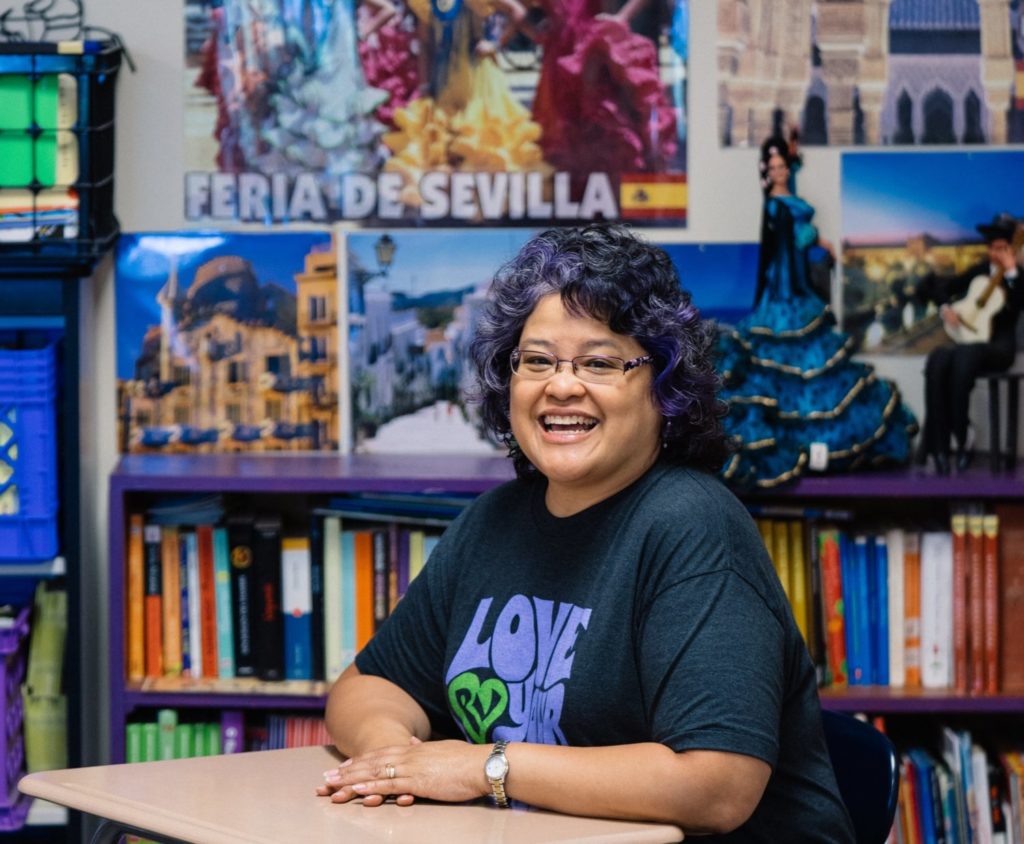 Baedke is in her element at Prairieview. The building is home to eighth and ninth grades, and she said she loves this because those are her two favorite grades. She also praises the district as an excellent place to work and enjoys working with the students at Prairieview. "The students at Prairieview are incredible," she said. "They're kind to each other and they're fun. They want to learn and grow." She also described the Prairieview staff as a family: "We strive to create a culture of love and respect that makes coming to Prairieview every day a joy."
Clearly, Baedke's appreciation of her students is mutual, as it was one of her students who nominated her for the Excellence in Education Award. She received a call from Mike Beranek, the President of ISEA, in mid-April to inform her that she had won. "I was shocked," she said. "I hadn't known anything about the award and had to ask him several questions about it before I believed him…I still am rather flabbergasted, truth be told. It's a great honor, and at the same time, it's incredibly humbling."
Baedke's colleagues aren't as surprised as she was. "[This] is a reflection of the impact she has on her students," said Prairieview Principal Mark Stallman in a press release announcing her receipt of the award. "We are so proud that she will represent Prairieview, Waukee and the state of Iowa as one of five national finalists for the Horace Mann Award for Teaching Excellence."
As a finalist for this national award, Baedke will take an all-expenses-paid trip to Washington, DC, in February for the National Education Association (NEA) Foundation's Salute to Excellence in Education Gala. She is planning to attend with her husband and her mom. "We're all very excited!" she said. "I'm looking forward to the event and to meeting all of the other teachers being recognized for excellence by their state education associations."
It's safe to say that regardless of the outcome in Washington, DC, Baedke is already a winner with her students, her colleagues and the Waukee School District. Congratulations!