On Saturday, March 31, 2018, many families gathered at the Waukee Centennial Park for this year's ultimate Easter Egg Hunt. It was one of those chilly spring mornings that most of us who were there, will remember forever. Those that didn't dress in full winter outfits really felt the icy breeze that day. And all I remember thinking was, "but isn't it spring already?" The mystery behind the seasons baffles me to this day. With the uncontrollable winds hitting us from all directions, we couldn't feel our cheeks. Some of us couldn't feel our hands. The children on the other hand were on a mission and the weather could not get to them. It's like if they were surrounded by their own energy and filled with adrenaline from pure excitement.  Even though it was a freezing morning, it did not stop these little warriors from seeing the Easter Bunny at Centennial Park for the 2018 Waukee Easter Egg Hunt. Watch (In the video above) those little smiles fill with happiness as they make their adventures into their young lives!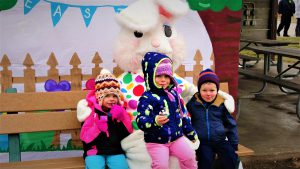 MyWaukee Magazine had a great time visiting the 2018 Waukee Easter Egg Hunt at the Waukee Centennial Park in the great City of Waukee!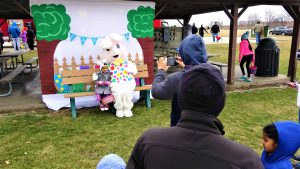 Watch the video above to see some of the best moments we captured. We had the pleasure of taking some pictures as well that we are happy to share with you.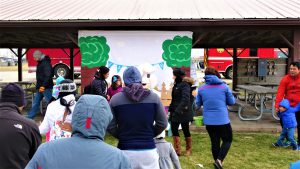 The parents battled through the cold to make sure their kids got to see the Easter Bunny.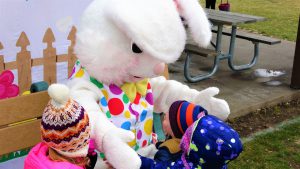 With arms wide open, the Easter Bunny was very kind and every child absolutely loved their time spent seeing him.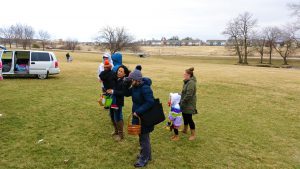 Another photo of parents with their kids on a hunt to find the Easter Eggs.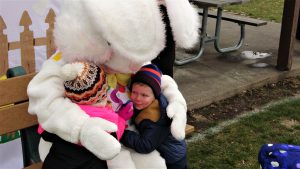 Hugs from the Easter Bunny.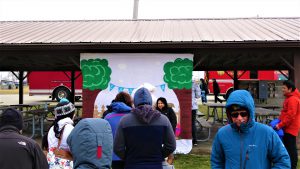 Parents and children patiently waiting in line to see the Easter Bunny.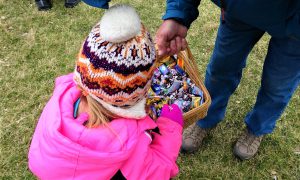 A true basket of happiness for kids of all ages.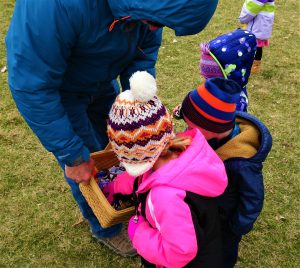 "Don't mind us, we are here to see the Easter Bunny."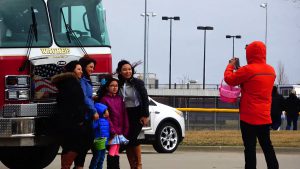 Everybody loves our Waukee Fire Engines and Fire Trucks.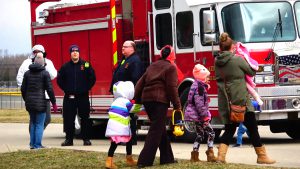 The Waukee Fire Fighters showing their full appreciation and support during the 2018 Waukee Easter Hunt.
For more great stories, videos, and local entertainment:
FOLLOW & LIKE US ON FACEBOOK!