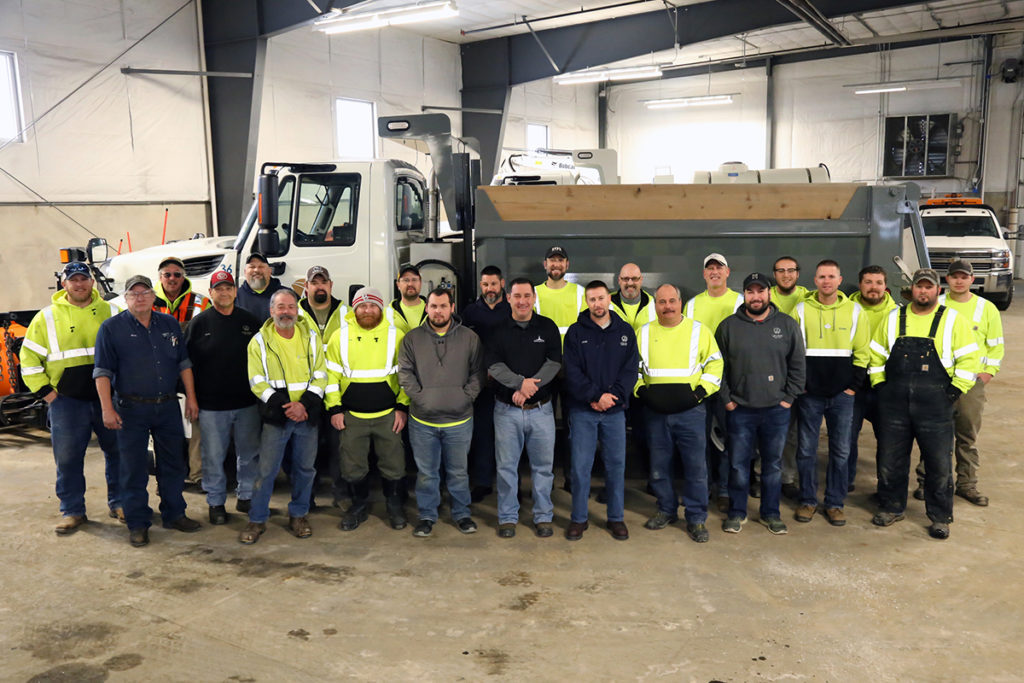 This May 17-23 marks the 60th annual National Public Works Week, sponsored by the American Public Works Association. The week celebrates public works professionals who focus on infrastructure, facilities and services that are of vital importance to sustainable and resilient communities. The City of Waukee is one of thousands of cities to celebrate public works accomplishments during this week.
"Public works staff across the country are always doing their part to make communities safe and enjoyable places to live," said Waukee Public Works Director Rudy Koester. "Recognizing our hard-working, dedicated and humble community service men and women is really important. It means a lot to everyone in the department to hear that their attention to detail and passion in serving Waukee residents is valued."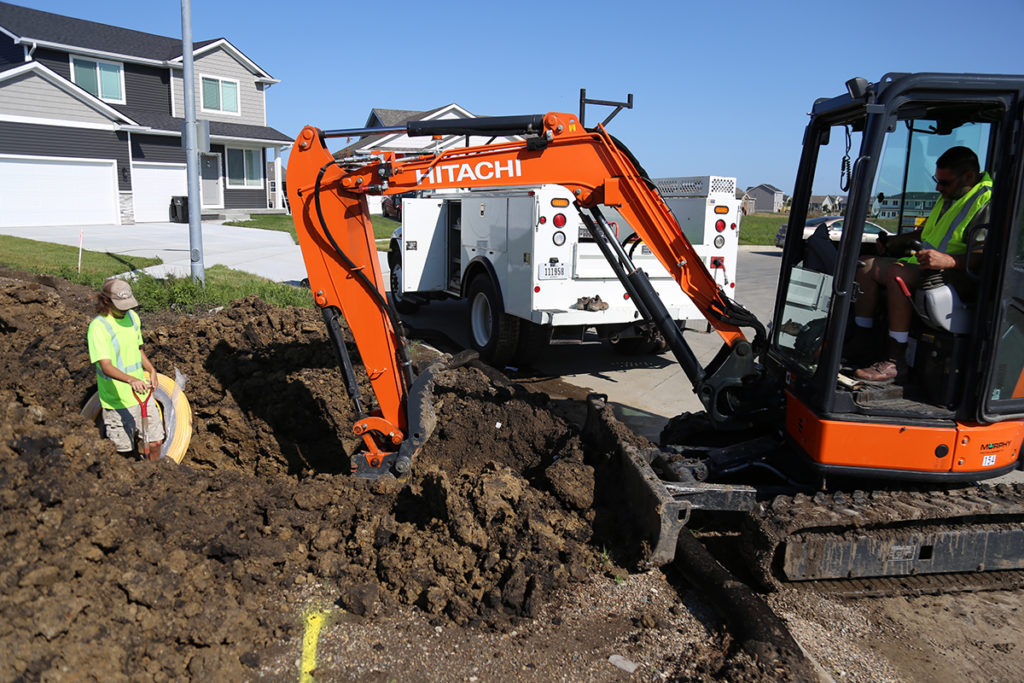 The Waukee Public Works Department has 35 full-time employees who serve the community's gas, sewer, streets and water systems, and more. The 2020 Public Works Week theme is "The Rhythm of Public Works" which aims to challenge citizens to think about their communities as a symphony of essential services, working in concert to create a great place to live.
"The Public Works employees are really sort of the unseen symphony of the City, if you will," said Waukee Mayor Courtney Clarke. "The department features all of these very specific divisions and skill sets that most people don't think about too often. Your toilet flushes. Your furnace kicks on. Streets are maintained. Public Works teams work in harmony to deliver these essential functions in high-quality ways."
With the Waukee community growing by roughly 2,000 people annually, keeping up with the demands on infrastructure and services is a big job. But, Waukee Public Works is rising to the occasion.
In 2019, department staff:
Installed 600 new water meters.
Flushed 600 fire hydrants and 150 dead-end water mains to ensure reliability.
Replaced 2,700 water and gas meters.
Installed 270 individual gas services.
Installed 38,065 feet (7.2 miles) of gas main.
Received and responded to 155 gas leak calls.
Responded to 9,370 Iowa One Call locate tickets.
Completed 52 full-depth concrete patches.
Cleaned and televised 92,000 feet of sanitary sewer main, checking for problems.
Maintained and mowed 75 acres of roadway right-of-way.
Issued 37 COSESCO stormwater permits for sites/subdivisions and 190 for individual lots.
Provided construction oversight and inspection services on both public and private improvement projects.
Looking at the 2019 numbers, Assistant Public Works Director of Operations Tim Royer said things look quite different since he started with the department nearly 30 years ago.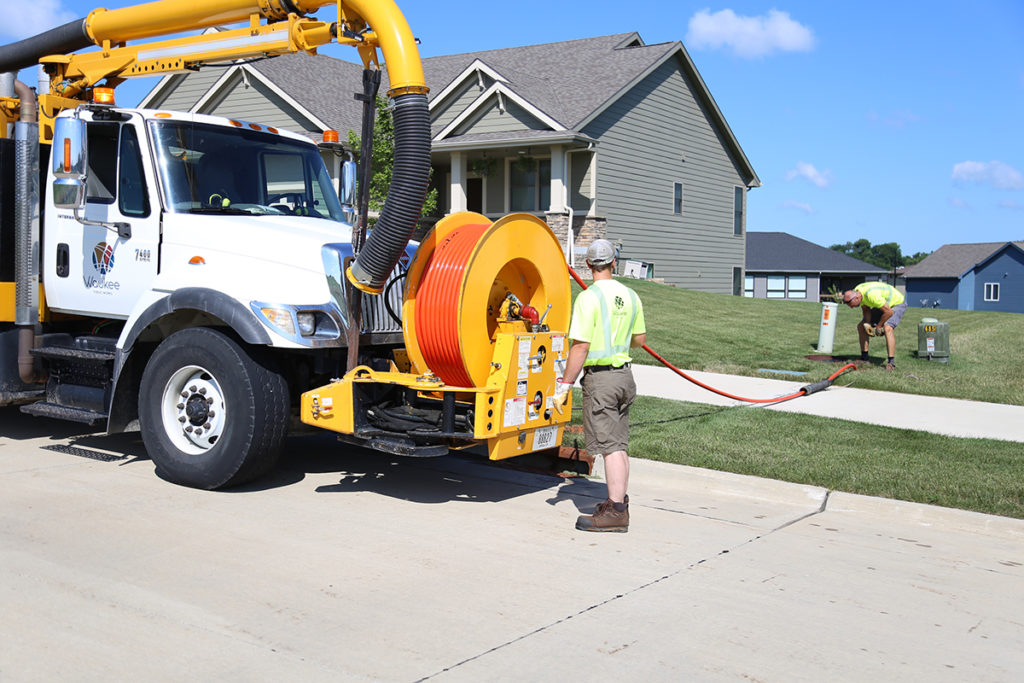 "Things have changed dramatically," said Royer. "The population in 1990 was around 2,700, and we had only four full-time staff members. We each did a little of everything—you might have installed a water meter in the morning and then graded gravel roads in the afternoon. Now, employees have their areas of expertise and really only cross over for tasks such as snow removal."
While a lot of things have changed in the Waukee Public Works Department, Koester said that delivering top customer service is a constant that remains. And, for the spring and summer months, the department typically beefs up staffing to get even more done while warm weather persists.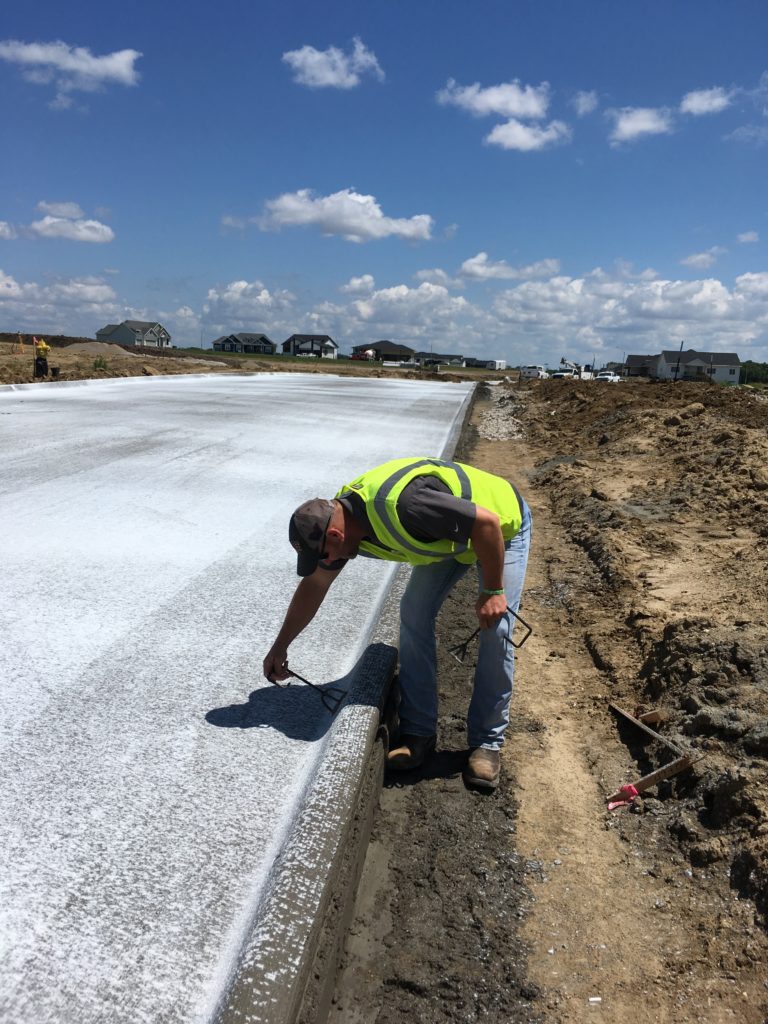 "We hire about 20 seasonal workers each year," said Koester. "We are hoping to still be able to go through with that for 2020, but the COVID-19 pandemic is bringing a bit of a delay. Hopefully we can soon bring the additional staff on board to assist with right-of-way mowing, concrete patching, flushing hydrants, jetting sewers, GIS data collection and gas service installations."
As the nation pays tribute to public works professionals, engineers, managers and employees, Koester said the Waukee team continues to maintain existing infrastructure while making data-driven decisions to prepare for further population growth and development. Thank a Public Works employee today!