I was oh-so-lucky to receive a package from Random House in early November containing an advance reader's copy of Melanie Benjamin's latest novel, The Swans of Fifth Avenue, which will be published January 26.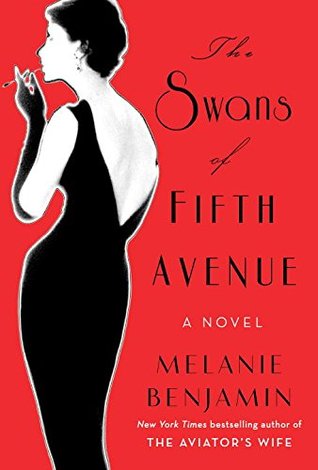 Based on Truman Capote's life in New York and his gloriously wealthy lady friends – "The Swans", as Truman called them; this fictional story offers a well-told glimpse of society's upper crust in New York City's late 1950's and early 1960's.
From his modest roots in Alabama, Capote climbed into New York society. The publishing of his seminal non-fiction best seller, In Cold Bood secured his place there. The powerful husbands of these fabulously rich women approved of Capote and felt no rivalry with him – after all, he was gay. As such, he was included in the intimate gatherings of his Swans, and soaked up myriad secrets of the wealthy and powerful.
Alas, Capote's writing success did not continue, largely due to his excesses of drugs and alcohol. In 1975 he wrote a short story for Esquire magazine, titled 'La Cote Basque 1965', which laid bare the excesses, affairs, and confidences of the Swans, which insured his immediate expulsion from the group.
Benjamin beautifully describes the clothes, beauty rituals, and luncheons, and Capote's relationship with his Swans. I'd recommend it, but be prepared to stay up late reading as it's hard to put down once you start!