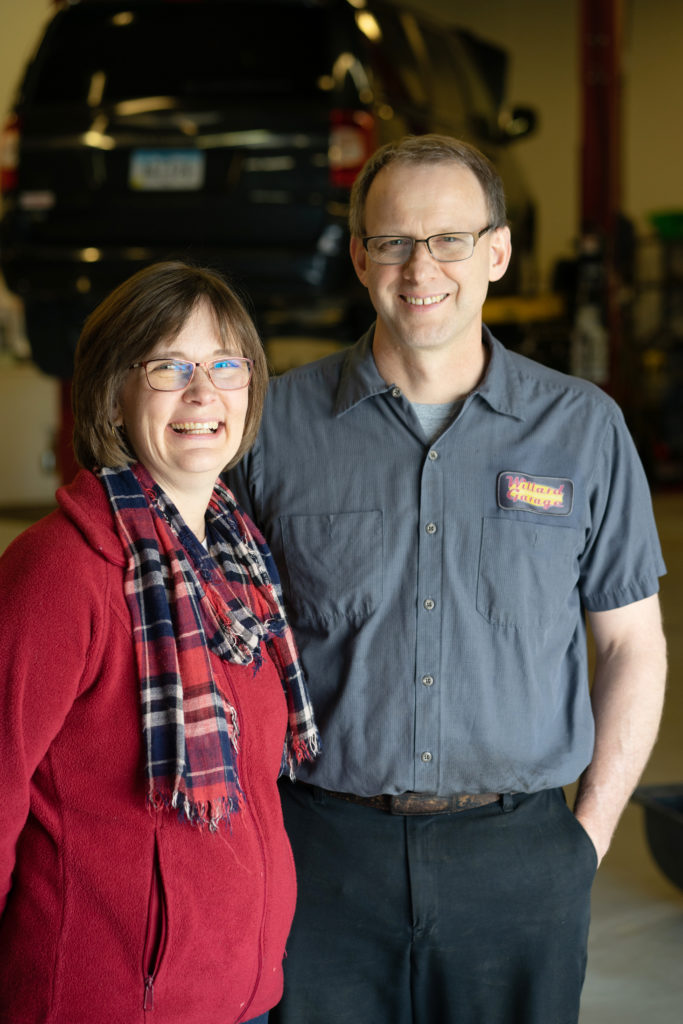 Where did you both grow up?
We both grew up on farms in Minnesota—Brian near Bemidji, and Peggy near Worthington. We moved to Iowa in 1994.
Tell us a little about your family.
We have a son who works as a project engineer in Des Moines. Our daughter is a business owner/bookkeeper, is married and resides near Spearfish, SD. Our youngest daughter will graduate in May from college with a degree in Music Performance for violin.
The two of you run a family-owned business. Tell our readers about that.
Owning our own business became a reality in September 2014. For three years prior to our opening, Brian was doing repairs from our home garage in West Des Moines and working for Principal Financial Group's aviation department. Because of the number of people requesting his services, we researched and financially prepared to see if we could open a real repair shop.
Peggy went from managing the family of five to being the Willard Garage owner/office manager. Brian is the owner/technician. We aim to treat people the way we want to be treated. It's been good to add more technicians and office assistants as we grow.
What do you enjoy most about working in the Waukee community?
Waukee is a great community of "Iowa nice" people. It has a small-town feel, but it's growing! Meeting locals and new residents is one part of our job that is so enjoyable.
Summer travel season is fast approaching. Do you have any tips for folks gearing up to hit the road for summer travel?
Make sure your spare tire has adequate air in it. Also, every oil change at Willard Garage includes a good safety inspection to make sure you're good to roll down the road. This includes checking all fluids, tires, battery, hoses/belts and brakes.