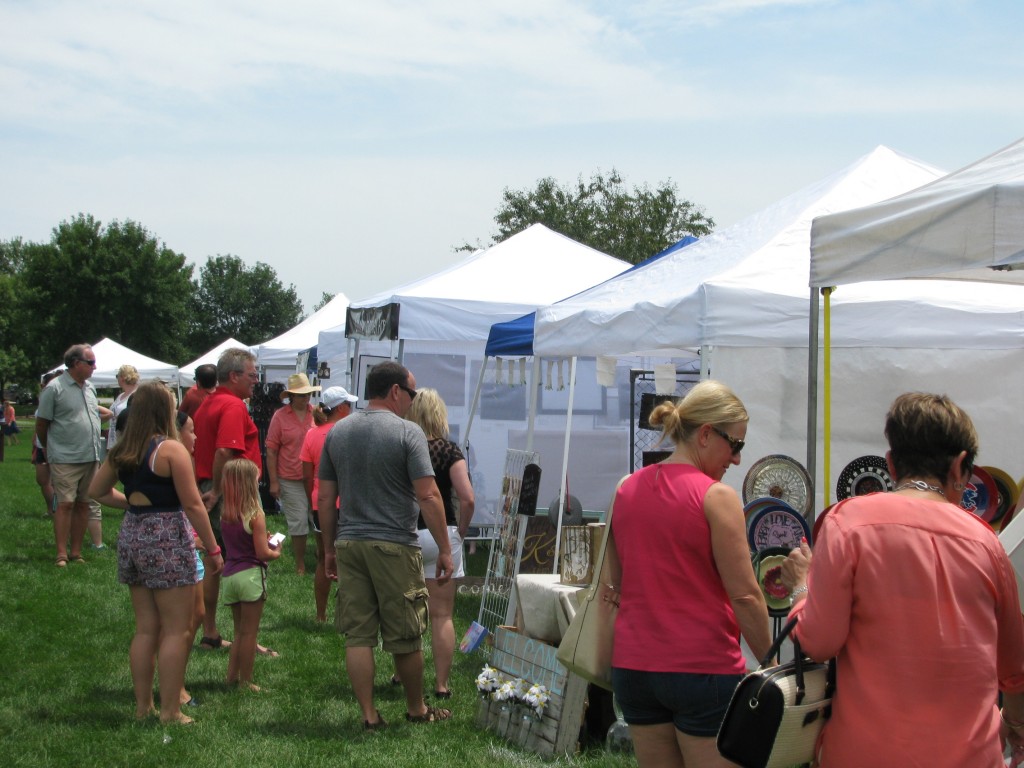 For Cody Kilgore and Cindy DePond, serving on the Waukee Area Arts Council isn't just a side project; it's one that allows them to share their passion for art in all of its forms with our community. As the council's president and director, respectively, they both bring their talent and desire to serve to their work.
DePond was a founding member of the arts council when the idea began brewing over a cup of coffee 12 years ago. At the time, nothing like it existed in the area. "There wasn't anything around that promoted, advocated and presented various arts," she said. "We thought that, as a growing community, it was the perfect time and a needed service for the community."
DePond brings years of experience in not-for-profit programs and arts administration to her work for the council. After serving on the board since its inception, she began serving as part-time director three years ago.
Kilgore is a professional photographer and became involved after participating in one of the council's art shows where he exhibited his photography. He'd heard about the council through mutual friends but didn't yet know about its mission. "It made sense to me, and I thought we needed to bring more of the arts to Waukee," he said. "There really aren't any venues out here that can present visual arts, and it's a great way to give back to the community." Kilgore served on the board for a year and became president last year.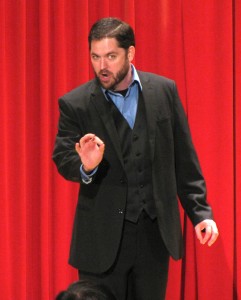 Together with their volunteer board, DePond and Kilgore bring the arts to Waukee through events and programming designed to expose the community to a wide variety of mediums and artists. The board is comprised of volunteers who put in many hours to bring the arts to the Waukee area. "We try and shoot for a balance between visual and performing arts," said Kilgore.

The council provides Waukee and the surrounding area with arts opportunities through programming and events. "We hold classes throughout the year, and in the summer, we usually provide classes for children," said DePond. One of its programs, called Arts on the Road, gives area residents the opportunity to travel to other nearby cities, like Chicago and Omaha, to experience the arts there.
One of its most popular programs last year was a week-long short film school for children, where students learned how to produce a film, and then created a film to screen to audiences at the end of the week. The program and the movie were a big hit with all involved.
The council provides many programs and events for adults, as well. In the past, they've hosted small concerts presenting local or Iowan musicians.
"It's a challenge to keep up with all the growth we've seen," said DePond. "Since we are a bedroom community, we try to target our programming to family activities. A lot of the events are free and open to the community, and when we do have ticketed events, we try to make them reasonably priced."  
Last year, the council held its first annual Waukee Arts Festival, and it all started with a challenge. The members of the board had tossed around the idea for years, but nothing ever came of it. "It came up again last year, rather late in the game, and a board member at the time said 'You'll never do this, you'll never pull it off, it's too late,'" said Kilgore. "It felt like a challenge, so I said, 'Watch,' and we drove the heck out of it."
With some savvy social media strategies, the board members managed to get the word out pretty quickly. In just eight weeks, they pulled together 25 artists, five food vendors, four music acts and a concert. Although they were optimistic, they were surprised when the turnout exceeded 1,000 attendees.
"After we saw what we accomplished with that project, we truly believed in ourselves and what we could do," said Kilgore. "We were challenged, and when we pulled it off, there was a great deal of pride. The momentum steamrolled, and by the time the day arrived, everyone was in. We made a great team."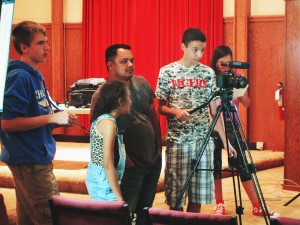 This year's event, scheduled for Sunday, July 10, will be even bigger. With roughly 50 artists and 12 singer/songwriter acts, there will be more to see for everyone. "We think our state has plenty of artists, so we envision featuring chiefly artists from Iowa," said Kilgore. He noted, however, that they've had a handful of inquiries from other artists around the Midwest.
There will be a farmer's market at this year's festival, as well as a juried student exhibition. Since it will be held on a Sunday, there won't be any competition with other events in the area, and the group is optimistic about a great turnout. The festival will wrap up with the season's first Sunday in Centennial, a series of concerts held over three or four Sunday evenings in the summer.
The council also participates in Celebrate Waukee, which will be held this year on June 4. This year, the council will provide entertainment for kids and free make-and-take art activities.
As for smaller events, the council works diligently to present a wide variety of artists. "The musicians are usually Iowa-based," said DePond. The council also pays the artists for their performances; it's one of their core values.
Although the council's events are based in Waukee, all events are open to the greater area of Des Moines. "The community tends to think of itself in terms of its school district rather than the city limits," said Kilgore. "We want to interest and encompass all those people, all those suburbs that have grown around the community."  
Funding for the council comes from a variety of places. "We have business sponsorships, individual donations and city contributions," said DePond. In the past, it has received donations for specific projects from places like Prairie Meadows and the Dallas County Foundation. This year, the council is looking for people to get involved in other ways, as well. "We're looking for volunteers and board members to help us make a difference in what we do," said DePond.
DePond describes herself as an "armchair artist." She dabbles in a little bit of everything, including oil paint, craft projects, acting and theater. "I have a broad view of the arts and believe they all enhance people's lives," she said. "Music people, visual arts people—it doesn't matter. They're all passionate. The arts can bring people together and make them feel like a community."
Sign-ups and programming information are available on the council's Facebook page and its website, at www.waukeearts.org, which is currently under construction. Those wishing to receive regular updates straight to their e-mail can sign up for the council's periodic e-newsletters.