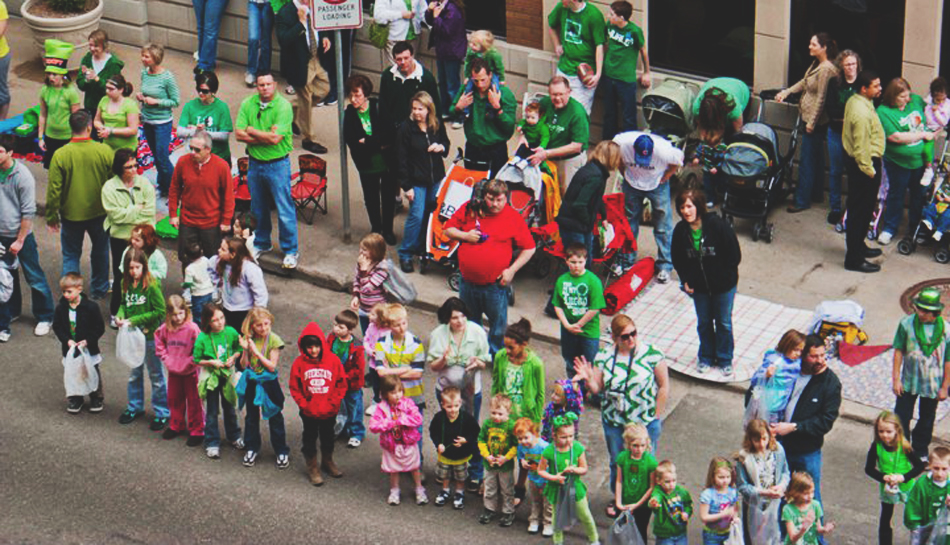 St. Patrick's Day is almost upon us, and the recent spring weather has given us even more incentive to celebrate. You may remember to sport your favorite green apparel this week, but perhaps you're not aware of the following local events dedicated all things Irish. Read on for ways to celebrate Irish culture right in our own neighborhood.
Immerse yourself in Irish cultural music at a concert by Irish band Dervish at Hoyt Sherman Place. On Saturday, March 14th, Dervish will give a concert at one of Des Moines' historical landmarks. This group has toured in over 40 countries, spreading the appreciation of Irish music and culture across the globe. Last year marked their 25th anniversary, and this milestone is a testament to the quality of their music and the sincerity of their mission. You won't want to miss this passionate performance of traditional Irish music. The concert is presented by the Celtic Music Association, a local group that sponsors a series of concerts each year in an effort to bring Celtic music to our area. Tickets are available at the box office for $25.00 in advance and $30.00 at the door; tickets may also be purchased online with an additional fee.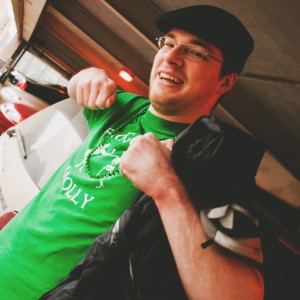 Lace up your (preferably green) running shoes and hit the trail at the Leprechaun Chase 10K in Des Moines on Saturday, March 14th. This race is unique because it actually involves chasing—the women start at 10:00am and the men start five and a half minutes later. If a woman crosses the finish line first, all the lasses will be able to enjoy a free drink at the after party, and the opposite is true if a man wins the race. The course begins and ends in downtown Des Moines and includes the scenic shores of Gray's Lake as well as a brief jaunt along the Des Moines River. After the race, festivities will continue at El Bait Shop with food, drinks, and an awards ceremony.
Get some fresh air while watching the downtown St. Patrick's Day Parade on Tuesday, March 17th at 12:00pm. The parade will run along Grand Avenue and will feature Irish music, bagpipes, leprechauns, and enough green and gold to brighten the day of any parade-observer. A reception at the Marriot in downtown Des Moines will immediately follow the parade and will include drink specials, raffles, Irish food, and live music and dancing. The parade and reception are sponsored by the Friendly Sons of St. Patrick of Central Iowa.
Look no further than Mickey's Irish Pub in Waukee for a taste of the friendly atmosphere typical of Irish pubs. On March 17th, Mickey's in Waukee will open at 7:00am and serve food all day. Traditional Irish foods will be on the lunch menu, and green beer will be available. Live Irish music from several different scheduled musicians will complete the vibrant experience. Of course, there are other local Irish establishments with similar St. Patrick's Day festivities, including Sully's and Mickey's Irish Pub locations in Clive and downtown Des Moines.
There you have it: four ways to join in the fun in honor of St. Patrick's Day. Grab some friends, practice your Irish jig, and get ready to enjoy the culture of the Emerald Isle.